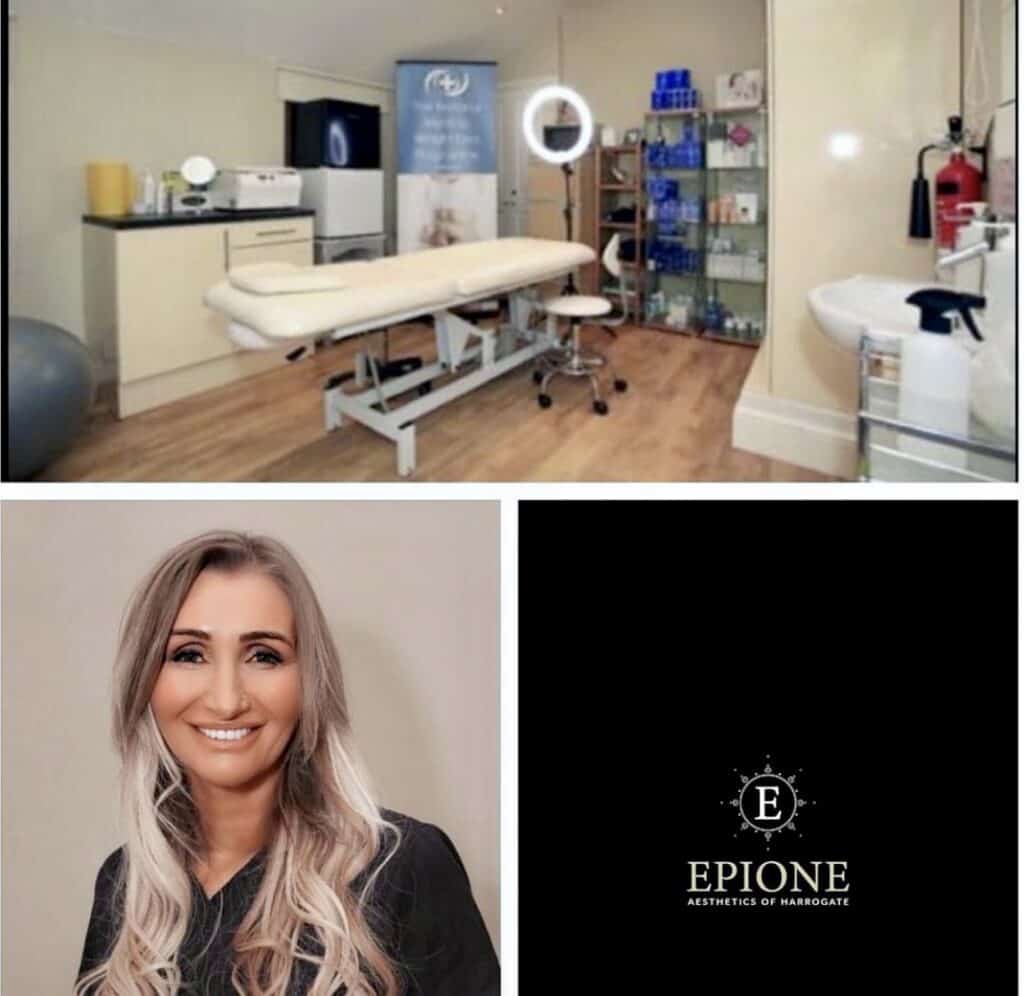 Skincare aesthetic treatments Harrogate live at Epione Aesthetics.
The secret to optimum results, is to first understand how your skin is currently functioning.
We offer patients a bespoke one-to-one skin analysis service which gives us an insight into your skin's condition.
This detailed assessment instantly highlights your individual requirements and allows us to advise on a course of treatment that is specifically tailored to help you achieve a skin you can be proud of.
Using advanced techniques paired with our extensive knowledge and understanding of each cell function in the skin, we can provide you with a detailed list of products and treatments to transform your skin.
Some of these products used in skincare aesthetic treatments Harrogate are 'over the counter' remedies, others remedies are prescription only pharmaceuticals and we will need to see you and prescribe those before you can purchase them - once prescribed, you can repeat purchase. What this means is that the products have undergone rigorous UK clinical trials to ensure that they actually work. This is why you need a doctor or prescriber nurse (like me) to prescribe them.
We absolutely love providing not only the most technologically advanced treatments, ZO have a great range of facial peels, but also the most exclusive and professional skincare products available.
Whether you wish to treat skin concerns such as sun-damage, fine lines, dry skin, oily skin, large pores, age spots and pigmentation, the ZO product range is one of the ranges that we offer to treat your requirements. Based on active ingredients such as high-strength retinol and antioxidants, the ZO Skin Health products are pharmaceutical licensed, result orientated and effective.
These innovative products can be used in conjunction with many of our treatments to provide longer lasting results.
Skincare aesthetic treatments Harrogate can also be aided by micro needling and skin peels.
Micro-Needling is a minimally invasive technique that uses fine needles that gently puncture the epidermis (upper layer of the skin) and glides across the face neck or body to enhance the skin's function and encourage cell regeneration.
A topical anesthetic is applied and an electric device is used to puncture the skin at a speed of 90 times per minute. The depth of the needle depends on the individual requirements.
A hand-held roller home use device can be also be used 2 to 3 times per week or even daily to assist longer term skin results. Since the Micro-Needling home kits do not penetrate the skin as deeply, no anesthetic is required.
Skin peels are available in a range of different strengths and can be used to treat many skin conditions including sun damage, acne, scaring, age spots, hyperpigmentation and fine lines to name a few.
Some skin peels target the upper layers of the epidermis to allow the rejuvenated skin below to emerge while others penetrate deeper into the dermis. Click here for our full range of treatment types
Or click here to book a no cost, no obligation appointment